Planning your next Residential Move?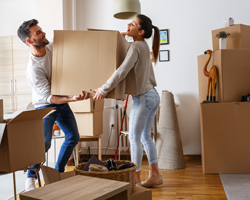 MD Relocation Services is the key to unlocking an affordable and reliable moving experience.
We are a great moving company that is a perfect fit for your needs.
Hiring MD Relocation Services to facilitate your move provides you with the peace of mind that your belongings will be handled by a respected and legitimate moving company.
Dealing with a moving company like MD Relocation Services is a great way to ensure that you get a reliable mover at a discounted rate.
$300 off Any Residential Move!
MD Relocation Services has over 15 years/ experience in the moving industry.
We are proud to that we may provide our clients with top-notch quality moving and impeccable customer service.
No matter your needs, from a long distance or international move, residential to commercial, MD Relocation Services is the best mover – professional, conscientious, and affordable.
We provide moving-related services, from packing, wrapping, unpacking, and short-term or long-term storage.