We Offer Wrapping & Packing Services to Make Life Easier!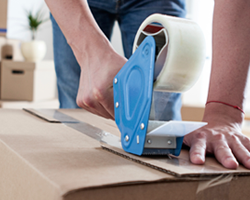 MD Relocation Services is dedicated to taking the stress out of the entire moving process. Much of the stress comes in the form of preparing for the move, wrapping and packing beloved items to ensure safe delivery.
We are one of the best and most trusted movers around the country and always happy to provide wrapping and packing services to you-at a discount price!
If something is important enough to bring with you to your new destination, make sure it gets there in perfect condition by being wrapped and packed by a professional.
MD Relocation Services can provide you with such services for a low price.
Being long distance movers, we entertain our customers with full packing and unpacking services under various packages. These packages include Gold and Platinum packages. Our staff members will pack your things in paper pads, packing paper or bubble wrap. The purpose behind is to ensure maximum safety. Things are placed separately in different boxes and they are marked as well for the sake of identification. It makes the moving and unpacking activities pretty much simpler. Our daily trips are offered to Boston, Baltimore, Washington D.C., Philadelphia, Chicago and most other East Coast cities. For Florida, Texas, California, Arizona, Nevada, and most states in between, trips by our movers and packers are made on a bi-weekly basis.
Whichever you prefer, MD Relocation Services is happy to guide you through the process.